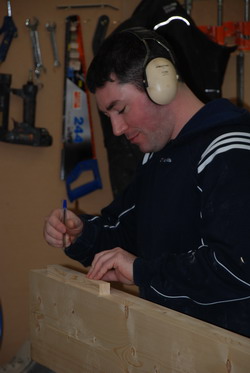 Collins Stairs first started manufacturing in 1993, since then our business has progressed steadily. We are now based in large premises in South Dublin Business Park, not far from Tallaght Stadium. It should hence be easily accessible from whatever direction you are travelling.
A large part of our business is to the private/domestic customer, but we also supply to approximately 100 different construction and carpentry companies all over Ireland.
Here are just a few who who would be delighted to reference our work.
Preston Properties Ltd.
Nolan Interiors
All Attic Conversion Specialists
Ridgedale Construction
We manufacture the entire stairs in our workshop and then fit on site, all designed to suit your specific requirements. We can supply and fit, or simply supply only.
If you want to match existing spindles or posts on an old stairs, we can supply the matching materials. For a more unique stairs, we can incorporate glass or steel into the design and fit, giving you more contemporary design showcasing the entrance to your home.